☆ Brand Marketing
☆ Talent Acquisition
☆ Satellite Media Tours
☆ Radio Media Tours
☆ Internet Media Tours
☆ Spanish Speaking Tours
☆ Audio News Releases
☆ National Bookings
☆ Video Production

Welcome to Celebrities Plus, Inc.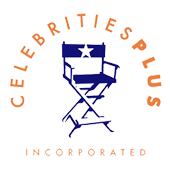 For over 25 years, Celebrities Plus, Inc. has been the industry's most in-demand entertainment marketing company. Whether it be assisting with the creative of your campaign, providing talent, or producing SMTs, ANRs and more, we are the perfect partner for your team. We help businesses bolster their marketing by matching talent to their specific needs. You won't find another company in our industry who can do it all and do it all well.

TALENT ACQUISITION

Celebrities Plus, Inc. has extensive experience in placing celebrity and expert spokespersons. Want to see some of the names we have worked with? Just click to see the list.
SATELLITE MEDIA TOURS

Whether or not we acquire the talent for your campaign, our SMTs will bring you great results.. CPI has the resources and skills to handle just about any creative challenge you toss our way. Learn more.
TESTIMONIALS

See what people are saying about Celebrities Plus, Inc.. CPI is wired into every area of the entertainment industry. Click to learn why the industry trusts Celebrities Plus, Inc.
All Types of Celebrities
Celebrities Plus, Inc. is wired throughout Hollywood and beyond, allowing us to reach out and obtain talent from all forms of media and levels of popularity. To the right you will see a list of some of the talent Celebrities Plus, Inc. has worked with.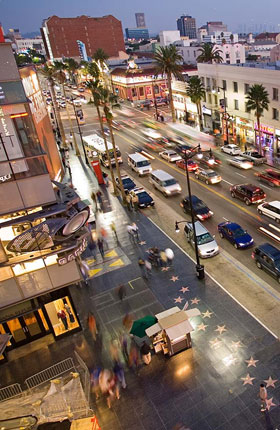 Laila Ali
Kathy Baker
Alec Baldwin
Joy Behar
Phillip Bloch
Julie Bowen
Brooke Burke
Brandi Chastain (Olympic Medalist – Soccer)
Steven Cojocaru (Fashion Guru)
Geena Davis
Leonardo DiCaprio
Landon Donovan (US National Soccer Team)
Carmen Electra
Sarah Ferguson
Tyler Florence
Jennifer Garner
Danny Glover
John Goodman
Genevieve Gorder (From "Trading Spaces")
Jennifer Grey
Tim Gunn
Marcia Gay Harden
Angie Harmon
Samantha Harris
Hugh Hefner
Finola Hughes
Michael Imperioli
Phil Keoghan
Carson Kressley
Rachel Zoe (Celebrity Stylist)
Queen Latifah
Robin Leach
Vincent Longo (Celebrity Make-Up Artist)
George Lopez
Lori Loughlin
Rob Lowe
Nicole Miller (Fashion Designer)
Isaac Mizrahi
Cynthia Nixon
Holly Robinson Peete
Ty Pennington
Elizabeth Perkins
Mekhi Phifer
Kelly Preston
Debbie Reynolds
Doris Roberts
Kelly Rowland
Susan Sarandon
Doug Savant
Steve Schirripa
Melody Thomas Scott
Richard Simmons
Courtney Thorne-Smith
Hilary Swank
Rod Stewart
Liv Tyler
Robert Wagner
Dionne Warwick
Vanessa Williams
We Get You Noticed
The Celebrities Plus, Inc. team brings a wide range of experience to each project, because they've come from all walks of the entertainment and communications industries, including film production, television, music, public relations and talent management. It's that varied background that's helped us develop an enormous resource base.
Whether you need an expert crew to design a high-impact interview backdrop, or a stylist to put together an unusual wardrobe and makeup design, securing the perfect talent is just the FIRST step.
From there whatever the campaign requires – a satellite media tour, national media placement or local, targeted results – CPI is your one stop shop for all your marketing needs.
"I've worked with Celebrities Plus, Inc., for the past 10 years for both acquiring talent and media. What stands out about their agency is their honesty – they never just tell me what I want to hear. Tom and his team provide consistently good counsel and the much needed perspective gained only through years of experience! They are more than just a vendor – they are an extension of my team"
Andrea L. Pellicciari
Senior Vice President | GCI Health
"Tom at Celebrities Plus, Inc has been an extension of my team for the past 5 years. His advice is something I don't even think twice about. Between my PR team and Celebrities Plus, Inc., I know the communication for my product is in great hands!
Chris Gunsch
Old London Foods
"Tom and I have been working together for the past 6 years. It is always nice to know, at whatever hour, Tom is there to answer my questions. When I talk about Celebrities Plus I don't talk about them as a vendor but rather an arm of my team. Tom's input is always put to good use and his honesty is something I respect most of all!"
Maruta Bergmanis
Senior Vice President | Hill and Knowlton Strategies
"As a celebrity stylist, attention to detail is very important to me. I have worked with Tom at Celebrities Plus, Inc., on numerous campaigns and Satellite media tours over the past 10 years and we've always had great feedback from the stations & the clients. His attention to detail make those early morning call times worth it! He is honest and to the point and makes everything simple…a true professional!"
Phillip Bloch
Designer, Stylist
"I have worked with Celebrities Plus, Inc for over 8 years now from the agency side and the corporate side and would never use another SMT company–something I do not say lightly. Over the years, I have also converted many other agencies and corporations into believers. Finding a vendor who is honest (aghast I did use that word), talented and lovely to work with…need I say more?
Honesty — they will tell you your pitch isn't that good — even as talented as they are they will let you know no amount of talent can book that pitch—but they will work with you on fixing it! They won't just grab your money and say – sorry that didn't work out like we hoped. You know we have all been there with an SMT vendor!"
Robin M Santos
The Clorox Company